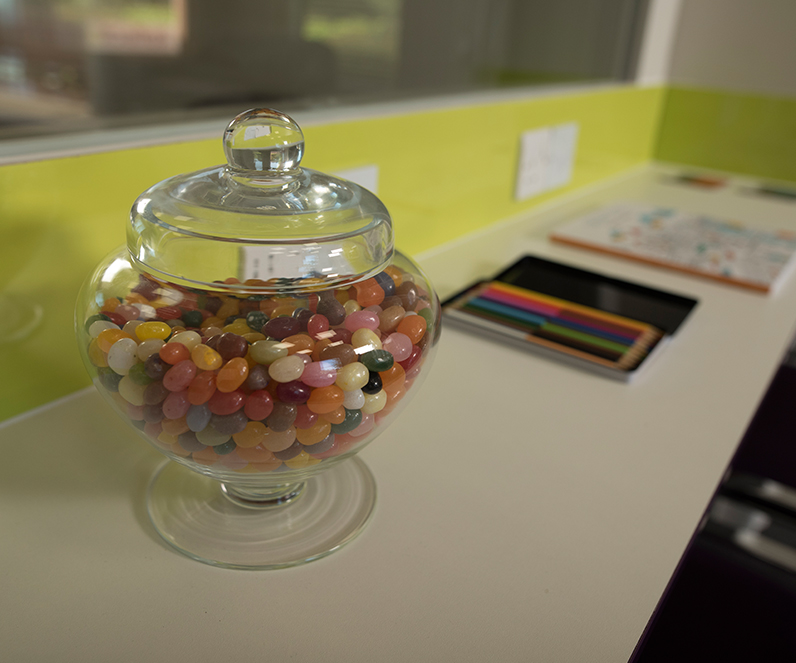 A brand new viewing facility opens in Manchester
Reflections, a stylish new viewing facility in Manchester, has opened its doors to the market research industry. The facility's very first clients included Davies McKerr, a leading London market research agency, and RDSi, a top agency with offices in London and Leeds. With, in one instance, twelve clients to accommodate in the viewing room, the Reflections staff had a busy opening. And the giant jelly bean jar in the client room was a big hit! Lorna Heslington, Research Director at RDSi, said, "Completely smooth evening, can't believe it was your first one! Like the extra touches like the ready-poised IT support and lunch outside between groups. Felt positively pampered and well supported. Clients seemed very happy too." Shaun Barton at Davies McKerr said, "Great venue, lovely mix of old character and modern feel, and excellent service. Certainly coming back again!"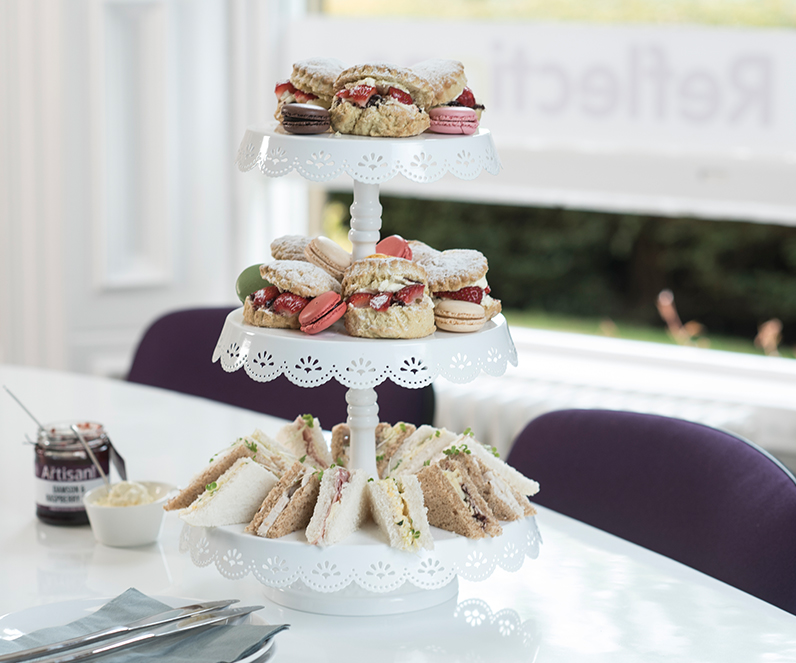 New catering ideas come to Reflections
Reflections, a stylish new viewing facility in Manchester, has opened its doors to the market research industry. The facility's very first clients included Davies McKerr, a leading London market research agency, and RDSi, a top agency with offices in London and Leeds. With, in one instance, twelve clients to accommodate in the viewing room, the Reflections staff had a busy opening. And the giant jelly bean jar in the client room was a big hit! Lorna Heslington, Research Director at RDSi, said, "Completely smooth evening, can't believe it was your first one! Like the extra touches like the ready-poised IT support and lunch outside between groups. Felt positively pampered and well supported. Clients seemed very happy too." Shaun Barton at Davies McKerr said, "Great venue, lovely mix of old character and modern feel, and excellent service. Certainly coming back again!"
Read More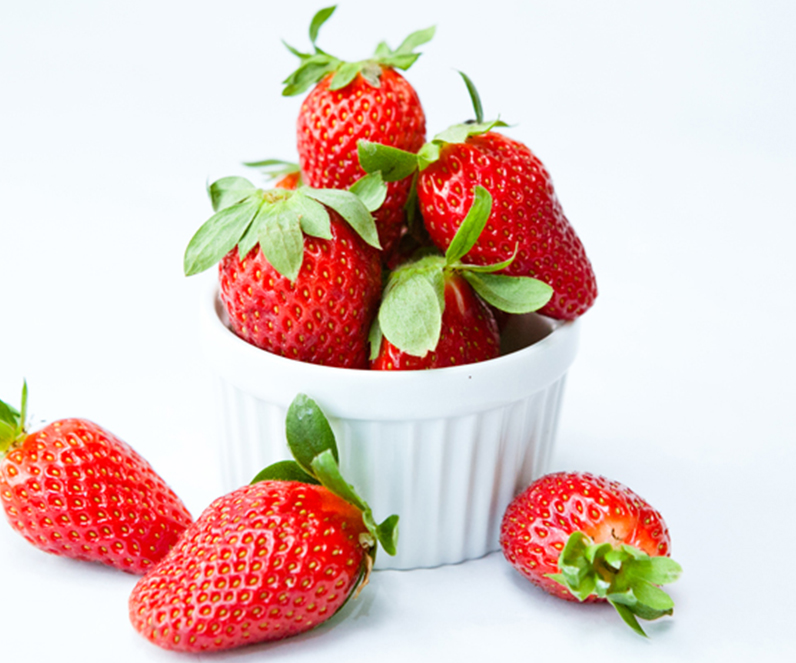 Celebrate Wimbledon with free strawberries and cream!
Reflections, a stylish new viewing facility in Manchester, has opened its doors to the market research industry. The facility's very first clients included Davies McKerr, a leading London market research agency, and RDSi, a top agency with offices in London and Leeds. With, in one instance, twelve clients to accommodate in the viewing room, the Reflections staff had a busy opening. And the giant jelly bean jar in the client room was a big hit! Lorna Heslington, Research Director at RDSi, said, "Completely smooth evening, can't believe it was your first one! Like the extra touches like the ready-poised IT support and lunch outside between groups. Felt positively pampered and well supported. Clients seemed very happy too." Shaun Barton at Davies McKerr said, "Great venue, lovely mix of old character and modern feel, and excellent service. Certainly coming back again!"
Read More
Testimonials.
Content text

MMR,
Best facility in the UK! Staff were so friendly, welcoming and attentive.  Nothing they won't do for you.  We'll be back!

Branding Science, Grace Bailey,
First time here – LOVE IT! Amazing facilities and atmosphere and the staff are perfect – helpful and attentive but not intrusive! We will be back!

Nadine Winter, Just Worldwide,
This is why we come back for our next research! Having such a creative and positive environment makes us better aswell!

Brains and Cheek, Sian Lewis,
Such a lovely venue and people! Felt very looked after.  Thank you!

Brains and Cheek, Dan Amarasinghe,
Lovely Facility! Out clients and respondents were very happy as were we! Wendy is great and bent over backwards to make sure we had everything we needed.

David Mc Glone, Brand Edge,
"Great facility, fabulous service and really easy to access.  Will definitely try again and recommend!"

Julia Spink, Lumina Rainmakers,
"Wonderful new facility option – excellent service, all staff do a great job and pleasant respondents too. Keep it up!

Henry Cuff, BDRC Continental,
"Absolutely fantastic facility and hosting!  We will definitely be back! Thanks

Louise Kennedy, Kellogs, Senior Insight Manager, Kellogg Company
"The Reflections viewing facility is a great size as we were able to set up a full supermarket fixture within it which looked great and helped put the research into a more realistic context. Great room at the back too for meetings. Would highly recommend."

Nick Head, S Stream, CEO, Stream Research
"Lovely facility, excellent service. Looking forward to the next time."

Richard Hill, Coral, Coral Racing
"Excellent facility and wonderful service. See you again!"

Shaun Barton, Davies McKerr,
"Great venue, lovely mix of old character and modern feel and excellent service. Certainly coming back again!"

Ross Davison, Kepak,
"Fantastic place with flexibility of use. Location is great for transport links and works well for the airport."

Camilla and Hannah, Kepak,
"Great facility and hospitality. Loved the cake. The viewing was clear and could hear well. Thanks! "

Lorna Heslington, RDSi,
"Completely smooth evening, can't believe it was your first one! Loved the extra touches like the ready-poised IT support and lunch outside between groups. Felt positively pampered and well supported. Clients seemed very happy too. Thanks!"