Website Terms & Conditions
Terms and Conditions
The following terms and conditions ("Terms") apply to all visitors to or users of the Reflections website. By accessing this website, the visitor or user acknowledges acceptance of these Terms. Reflections Ltd ("Reflections") reserves the right to change these Terms from time to time at its sole discretion without notice. In case of any violation of these Terms, Reflections reserves the right to seek all remedies available in law and/or equity for such violations.
Copyright
All content on this website is protected by copyright. In particular and without limitation, copyright protection extends to all text, graphics, images, sounds, software, downloadable documents, as well as to the compilation, selection and arrangement and look and feel of this website. Except as expressly permitted herein, no portion of the information contained on this website may be reproduced in any form or by any means, without prior written permission from Reflections. Visitors or users are not permitted to modify, distribute, publish, transmit or create derivative works of any material found on this website for any purposes.
Trademarks
The trade marks, logos, trade names and service marks ("Marks") displayed on this website are the property of Reflections or other parties. Visitors or users are not permitted to use these Marks without the prior written consent of Reflections or such third party which may own the Mark. All names and Marks of other parties are used for identification purposes only and may be trademarks of their respective owners.
General Disclaimer
Although Reflections has attempted to provide accurate information on the Web Site, Reflections assumes no responsibility for the accuracy of the information or for any errors or omissions contained therein. Reflections may change the prices, products or services mentioned at any time without notice. Mention of non-Reflections products or services is for information purposes only and constitutes neither an endorsement nor a recommendation. All information on this website is provided "as is", with all faults and without representations or warranties of any kind, either expressed or implied. Reflections and its suppliers specifically disclaim all warranties, expressed or implied including, without limitation, those of merchantability, fitness for a particular purpose and noninfringement, or any arising from a course of dealing, usage or trade practice. Reflections and its suppliers shall not under any circumstances be liable for any loss or damage whatsoever, including, without limitation, for any indirect, special, consequential, or incidental damages such as lost profits or revenues, loss of use or delays in operations, costs of replacement goods, loss or damage to data arising out of the use or inability to use this site or any Reflections service, loss, damage or cost resulting from use of or reliance on the information presented, regardless the fault or negligence of Reflections or its suppliers and even if Reflections or its suppliers have been advised of the possibility of such losses or damages.
Cookies
A "cookie" is a small data file that certain web sites write to your hard drive when you visit them. A cookie can contain information such as a user ID that the site uses to track the pages you have visited, but the only personal information a cookie may contain is information you supply yourself. A cookie cannot read data off your hard disk. Some parts of our website may use cookies to track user traffic patterns. We use cookies for various reasons, primarily in order to determine the usefulness of Reflections website information to our users and see how effective our navigational structure is in helping users reach that information. Reflections does not correlate this information with data about individual users, nor does it share this information or sell it to any third party.
Availability
Because international information is provided at this website, not all products or services mentioned will be available in your country. Please contact us for information as to products and services available in your country.
Links to Third Party Sites
This website may contain links to third party sites. Access to other internet sites linked to this website is at the visitor's or user's own risk and Reflections is not responsible for the accuracy, reliability or usefulness of any information made available on these sites. These links are included merely as a convenience and such inclusion does not imply an endorsement by reflections.
Applicable Law
This site is created and controlled by Reflections in England, UK. As such, the laws of England and Wales will govern these disclaimers, terms and conditions, without giving effect to any principles of conflicts of laws. Reflections reserves the right to make changes to our website and these disclaimers, terms and conditions at any time. If you use this website from other locations, you are responsible for compliance with applicable local laws including, but not limited to, the export and import regulations of other countries.
Booking Terms & Conditions
1. Quotations are valid for three months from the date of issue. After this date, Reflections Ltd reserves the right to amend the quotation.
2. All payments are due thirty days from the date of invoice. After thirty days, interest will be charged daily at Bank of England base rate +3%.
3. All fees quoted will be invoiced in full after the hire date.
4. Unless stated otherwise in the quotation, any fees quoted are subject to the addition of VAT at the appropriate rate in accordance with H.M. Customs and Excise regulations.
5. Bookings and catering requests must be provided to Reflections Ltd using the booking and catering forms at least 48 hours before the date of the research. Unless agreed in advance, only food and drink provided by Reflections Ltd may be consumed on the premises.
6. All cancellations and postponements must be made to Reflections Ltd by telephone. Postponement and cancellation fees will be charged as follows on all confirmed studio bookings:
1) 0-5 working days' notice: 100% of the original charge
2) 6-10 working days' notice: 50% of the original charge
3) Over 10 working days' notice: no charge applies.
7. Catering can be cancelled one working day before the hire date at no charge. Catering cancellations on the hire date will be charged at 100% of the original charge.
8. Studio rates at Reflections Ltd include availability of the room(s) for sixty minutes before and after the research begins and ends. Additional time will be charged at the standard hourly rate, subject to availability.
9. Reflections Ltd cannot be held responsible if a moderator, agency or client's competitor has a booking on the premises on the same day as the moderator, agency or client.
10. In the unlikely event of visual or audio recordings being unavailable due to an equipment malfunction, studio hire fees will be refunded for the period during which the recordings were unavailable, or an equivalent replacement booking will be offered.
11. All respondent incentives are to be supplied by the client unless otherwise arranged.
12. Free parking for clients and moderators is subject to availability.
13. Information relating to respondents will remain the property of the client, fieldwork agency or research company who recruited them. Reflections Ltd is not responsible for the quantity or quality of respondents.
14. In the event of any dispute arising as a result of a booking, the maximum liability awarded by Reflections Ltd shall be equal to and no more than the value of the hire fee for the booking.
15. Reflections Ltd will not be liable for loss or damage arising through circumstances beyond our control, including power failure, noise disturbance, industrial action, transportation, weather, fire, flooding or criminal activity.
16. Reflections Ltd will not be liable for loss of profits or contracts or any other indirect or consequential loss, whether arising from negligence or breach of contract.
17. Where materials supplied by the client are given to respondents, Reflections Ltd will not be liable for any damage, injury or inconvenience caused to the respondents or to the materials.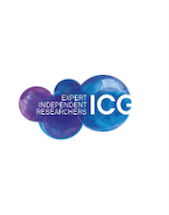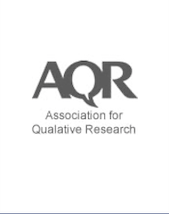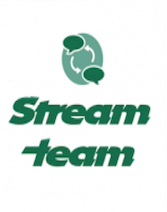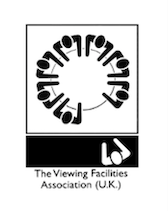 Testimonials.
Content text

MMR,
Best facility in the UK! Staff were so friendly, welcoming and attentive.  Nothing they won't do for you.  We'll be back!

Branding Science, Grace Bailey,
First time here – LOVE IT! Amazing facilities and atmosphere and the staff are perfect – helpful and attentive but not intrusive! We will be back!

Nadine Winter, Just Worldwide,
This is why we come back for our next research! Having such a creative and positive environment makes us better aswell!

Brains and Cheek, Sian Lewis,
Such a lovely venue and people! Felt very looked after.  Thank you!

Brains and Cheek, Dan Amarasinghe,
Lovely Facility! Out clients and respondents were very happy as were we! Wendy is great and bent over backwards to make sure we had everything we needed.

David Mc Glone, Brand Edge,
"Great facility, fabulous service and really easy to access.  Will definitely try again and recommend!"

Julia Spink, Lumina Rainmakers,
"Wonderful new facility option – excellent service, all staff do a great job and pleasant respondents too. Keep it up!

Henry Cuff, BDRC Continental,
"Absolutely fantastic facility and hosting!  We will definitely be back! Thanks

Louise Kennedy, Kellogs, Senior Insight Manager, Kellogg Company
"The Reflections viewing facility is a great size as we were able to set up a full supermarket fixture within it which looked great and helped put the research into a more realistic context. Great room at the back too for meetings. Would highly recommend."

Nick Head, S Stream, CEO, Stream Research
"Lovely facility, excellent service. Looking forward to the next time."

Richard Hill, Coral, Coral Racing
"Excellent facility and wonderful service. See you again!"

Shaun Barton, Davies McKerr,
"Great venue, lovely mix of old character and modern feel and excellent service. Certainly coming back again!"

Ross Davison, Kepak,
"Fantastic place with flexibility of use. Location is great for transport links and works well for the airport."

Camilla and Hannah, Kepak,
"Great facility and hospitality. Loved the cake. The viewing was clear and could hear well. Thanks! "

Lorna Heslington, RDSi,
"Completely smooth evening, can't believe it was your first one! Loved the extra touches like the ready-poised IT support and lunch outside between groups. Felt positively pampered and well supported. Clients seemed very happy too. Thanks!"